The 1980s was characterized by a rush of new product development.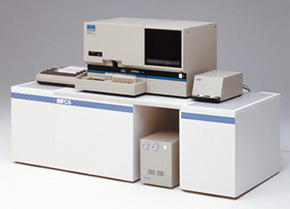 1980 Oct.

Established a European subsidiary, TOA MEDICAL ELECTRONICS (DEUTSCLAND) GMBH (presently Sysmex Europe SE).
1983 Oct.

Launched a multi-parameter fully automated hematology analyzer, the E-series.
1984 Jan.

Launched the CA-100 automated blood coagulation analyzer.
1985 Sep.

Launched the CA-3000 fully automated blood coagulation analyzer. Employing robotics concepts, the new instrument enabled random processing for each specimen.
We established the new Kobe Factory and relocated our headquarters to Kobe.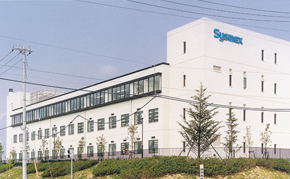 1986 Apr.

Established the Kobe Factory in Seishin Industrial Park, Nishi-ku, Kobe, and relocated the Techno Center (presently Technopark).
1987 Mar.

Launched the PAMIA-10 automated immunochemical analyzer, which used our proprietary immunoassay method to measure tiny amounts of protein in serum.
1988 Aug.

Launched the world's first automated reticulocyte analyzer, the R-1000.
1988 Sep.

Launched the NE-8000 automated hematology analyzer, enabling simultaneous blood cell counting and white blood cell differentiation and employing thorough biohazard measures.
1989 May.

Relocated the headquarters to Chuo-ku, Kobe, and integrated all headquarters functions as the Sales and Trade Divisions.