In vitro diagnostics (IVD) using blood or urine samples play an important role in the diagnosis and treatment of diseases, and reagents are an essential component of such laboratory tests. In order to ensure the stable supply of these reagents, Sysmex not only maintains close coordination within the Group, but also works closely with raw material manufacturers and other business partners to build a robust global supply network. Through these day-to-day activities, the Group has maintained a stable supply even in the face of drastic changes in the circumstances surrounding our entire supply chain, including procurement and production during the COVID-19 crisis. Below is a look at its efforts to contribute to clinical environment of healthcare professionals and the healthy lives of people while overcoming many different obstacles.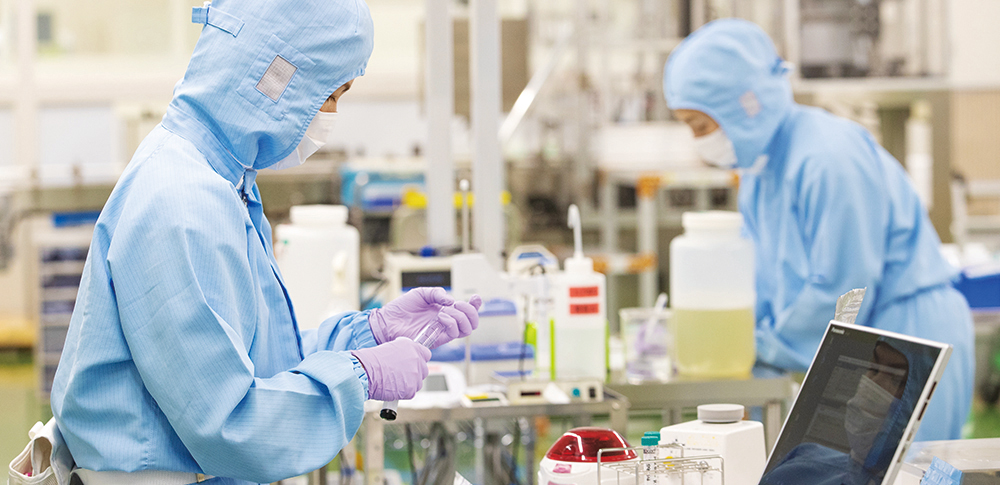 Pandemics Cause a Huge Impact on the Stability of Supplies
The social mission of the Sysmex Group is to support healthcare through delivering high quality reagents all over the world that provide test results of high value providing solid customer assurance. To achieve this mission, the Sysmex Group works as a team to ensure a stable supply of its products around the world.
The primary factors that can hinder a stable supply are natural disasters like earthquakes and typhoons, geopolitical risks such as trade frictions, and pandemics such as the one the world is currently facing.
The global spread of COVID-19 infections that began in early 2020 has caused many problems, such as factory shutdowns due to lockdowns in many countries, a sharp increase in demand and purchases of raw materials and products, and the disruption of logistics. Sysmex has been forced to take many actions concerning procurement and production.
A Firm Determination to Guarantee Delivery even Under Difficult Circumstances
"Our products are essential in supporting people's health and peace of mind through healthcare. We must maintain a stable supply of our products no matter what happens," says Tomohito Yamagata, who has engaged in procurement services for 25 years and currently leads Reagent Material Procurement in the SCM (Supply Chain Management) Division. Amid the pandemic, he has been active in solving various issues concerning procurement and production.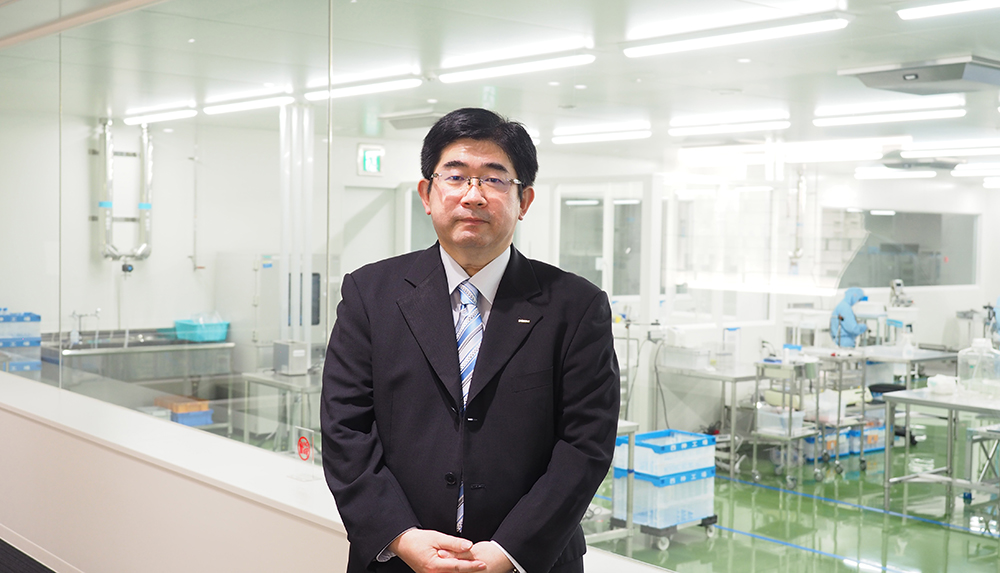 Yamagata continues: "A big problem that surfaced in the COVID-19 crisis was that the raw materials we normally need are also used for vaccines and test kits. For example, because some of the chemical raw materials, glass bottles and rubber caps necessary for reagent production are used also for vaccines, it became difficult to procure those materials due to a global increase in demand. Vaccines are very important products that provide people with hope, but our reagents used for COVID-19-related testing also need to be supplied stably. There were concerns that we would have an insufficient supply of these materials at some point, so we tackled this as a management issue; we had discussions with manufacturers to ensure a stable supply for the next several years. For chemical raw materials and glass bottles, we explained their uses and significance directly to the manufacturers, and arranged for the supply of quantities and delivery terms that would not hinder the needs of vaccine manufacturers; and for rubber plugs, through our network of affiliates in Europe, we asked them to send their surplus inventory, so we managed to meet the needs of production."


In a related matter, Yamagata tells of the Malaysian factory of a business partner that manufactures containers for liquid reagents which was forced to suspend operations because of the Malaysian government's policies in response to the spread of the infection. He says, "We shipped containers from Japan as an emergency measure, and at the same time, we proved to the Malaysian government, through our business partner, that the products Sysmex manufactures are for medical use and thus are essential supplies, and we demonstrated our intentions to the authorities." After protracted negotiations with the local government, the Malaysian factory was allowed to resume its operations.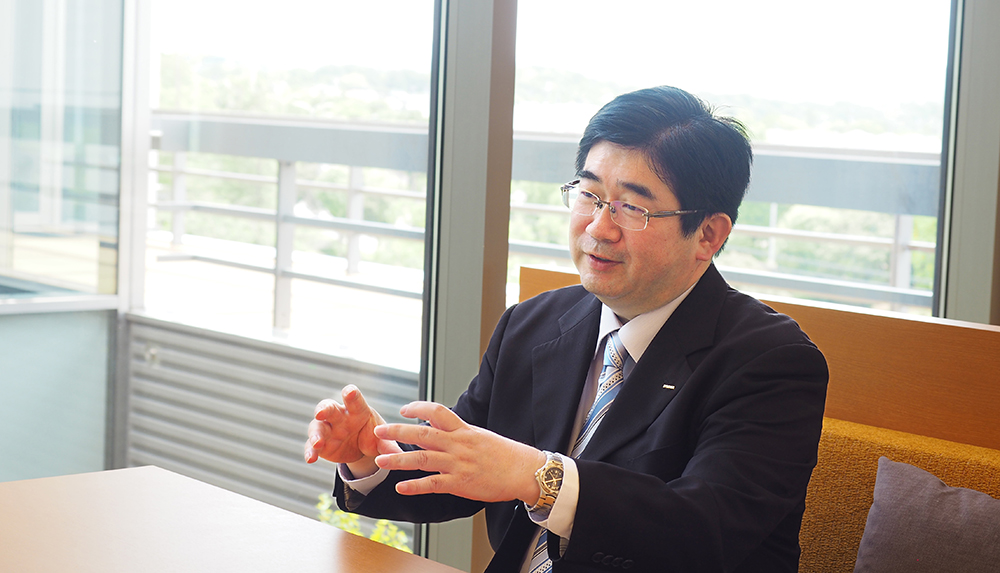 What drives Yamagata and other colleagues involved in this is a sense of mission: "We must deliver Sysmex products to the people who need them, no matter what," he says.

"Because reagents from Sysmex are one of the products needed right now in the pandemic, we must never stop supplying them. It is this passion that has driven everyone involved to work together as one team. We have taken many measures, and we have managed to keep supplying our products stably thanks to our internal and external networks including our business partners, which we have steadily built up to create a robust supply system. As a person involved in procurement, I am proud that the activities we have consistently pursued are helping us to get through this emergency situation." Yamagata's confident words are filled with a sense of responsibility as a member of the team supporting Sysmex's supply chain.
Connecting the Flow of Manufacturing with Trust
As part of its efforts to build a robust supply system, Sysmex is working to expand the mass production system it has established in Japan to its overseas production sites. The Japanese side keeps in close communication with local factories to establish mass production technologies tailored to the local conditions, procure new equipment, train local employees, and procure raw materials from local manufacturers.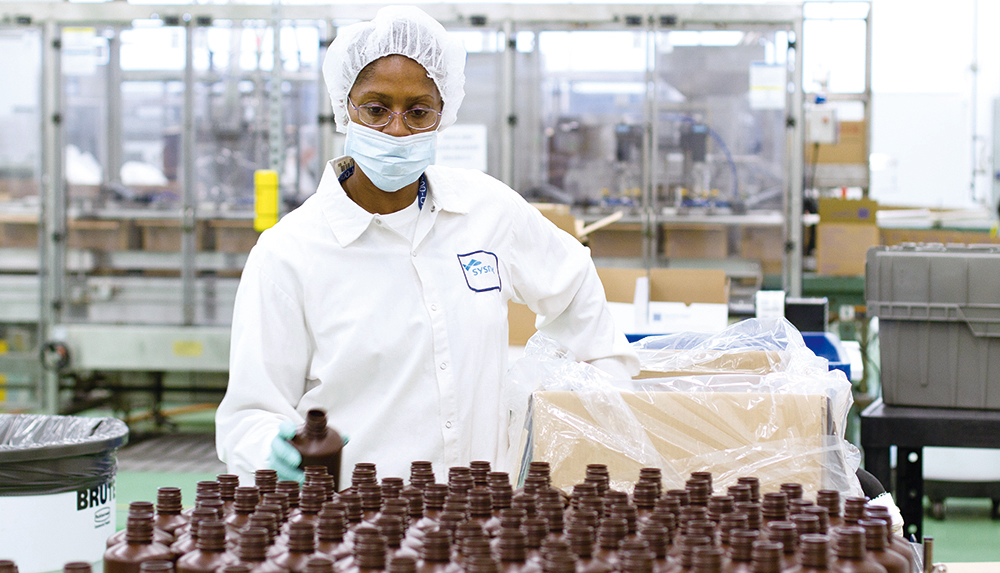 This endeavor brings together the expertise of many departments, including the Manufacturing Technology Development staff who are specialized in such projects, and Sysmex International Reagents Co., Ltd., which is part of the Sysmex Group's global reagent product supply system, as well as the Quality Assurance, Regulatory Affairs, and Product Development departments. They have all worked together as one team to start new reagent factories overseas, and now the Sysmex Group operates 10 reagent factories around the world.
"Being able to procure raw materials and manufacture products both in Japan and overseas brings about many advantages in terms of risk management, such as realizing more stable mass production and the mutual supply of products between locations. We have also worked for several years to localize consumables used for testing and reagent containers used at our overseas factories, so that has helped reduce the impact of logistical disruptions due to COVID-19," says Yamagata.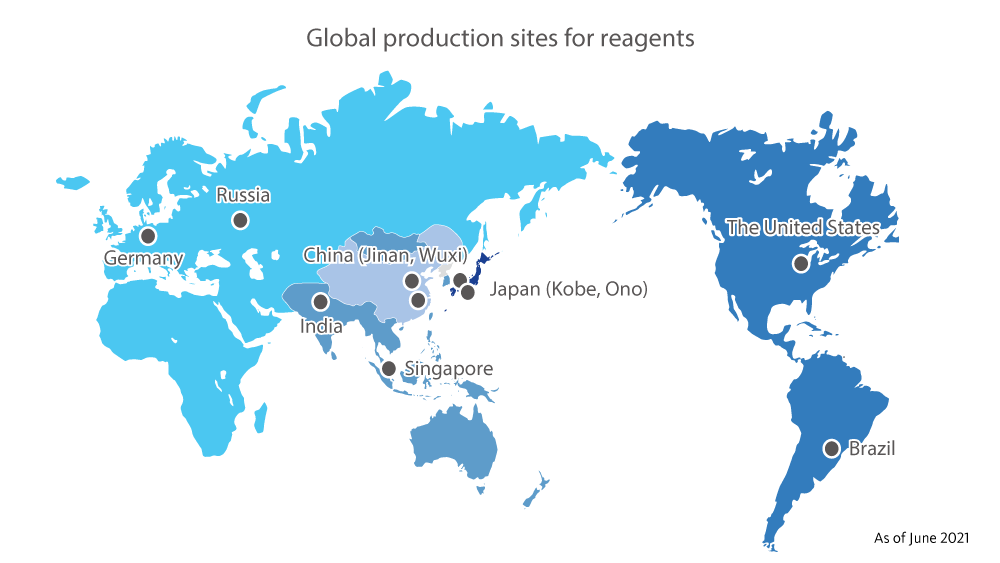 Sysmex is also serious about selecting raw material manufacturers and building a trusting relationship with them. For us, it is essential that our raw material procurement staff actually visit raw material manufacturers' factories to see and check the environment in which the raw materials of reagents are manufactured, as well as interview the manufacturers about their management policies and business circumstances, and communicate our passion of always providing a stable supply of our reagent products.
The reason for this is that when Sysmex purchases raw materials for a reagent, it is likely these materials will be used for 20 years or more, and that means a stable supply over a long period needs to be ensured. Yamagata says: "We need to be confident that the manufacturer will be able to meet our requirements. So, we invite raw material manufacturers to our factories and our bio-diagnostic reagent base in Kobe, to provide an opportunity for them to see the facilities and equipment we use to develop and manufacture reagents as effectively as possible. It is important to let them know about our passion for manufacturing so that they will think: 'We want to work with Sysmex to contribute to healthcare and the healthy lives of people'. The COVID-19 pandemic made me realize that these day-to-day activities greatly helps in the event of an emergency."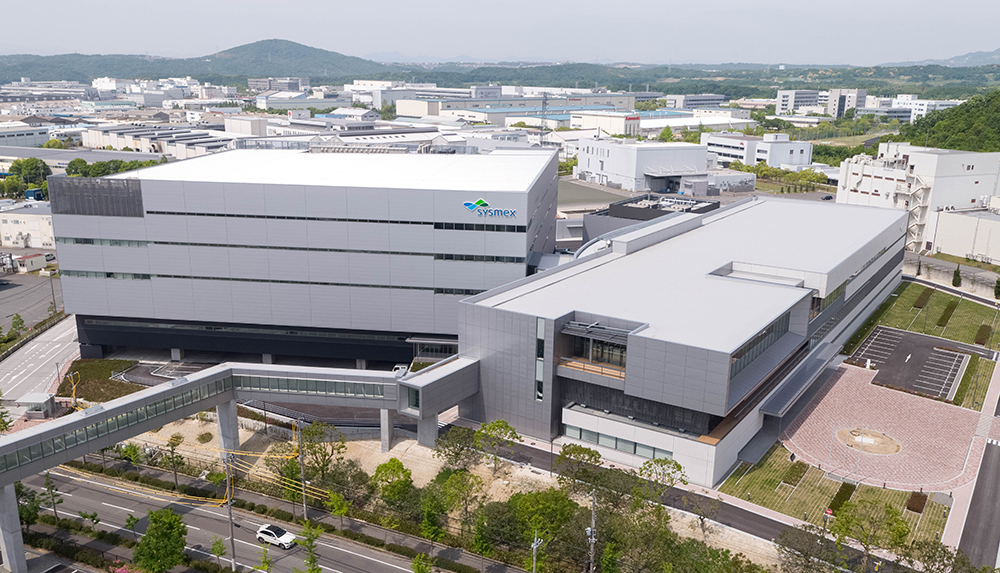 Surviving Through a Period of Turmoil and Uncertainty
Although we have overcome many challenges during the pandemic, there are still risks that may hinder a stable supply. Yamagata says: "Other than raw materials for reagents, it tends to be difficult to procure plastic consumables and subsidiary materials used for production. In each challenge, by sharing information promptly with other departments, we try to find solutions and implement them speedily."

Looking back on the pandemic months that made Yamagata more keenly aware than ever of our never-ending mission of stably supplying reagents, he says the challenge has provided him with many new insights.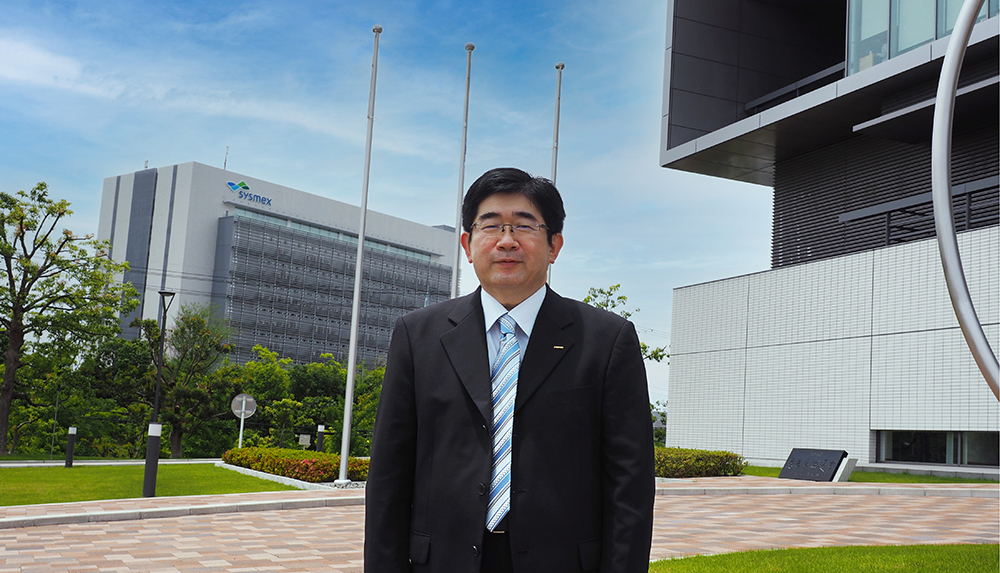 "The role of my department, the Reagent Material Procurement Department, is not limited to just dealing with our business partners by procuring materials from raw material manufacturers. We also need to support employees to become professionals who can move aggressively, sometimes engaging in intense negotiations, or researching global procurement trends to proactively eliminate potential supply concerns. Otherwise, I think we would never be able to survive through this period of turmoil. I now feel strongly that we must work further to strengthen Sysmex's supply system while also improving our individual skills. Learning the lessons from what we experienced over the past year, we will continue to do our best to ensure a stable supply of our reagent products."
In this period of uncertainty, Sysmex will continue its endeavor to contribute to the work of healthcare professionals and the healthy lives of people, building trust with those involved in its supply chain.
Related Information
Information contained in the stories is current as of the date of the announcement,
but may be subject to change without prior notice.