Sysmex provides products and services that meet market needs as it taps into an abundance of valuable assets, including a wide range of fundamental technologies on in vitro diagnostics (IVD) and a start-to-finish value chain that covers R&D, manufacturing, sales, and support services. In response to the global spread of COVID-19, Sysmex has lost no time introducing PCR testing kits to the market and building the first PCR testing system in Japan. This article includes updates on the COVID-19 project and the courageous struggle of its members who are tackling the numerous challenges that this severe pandemic has brought.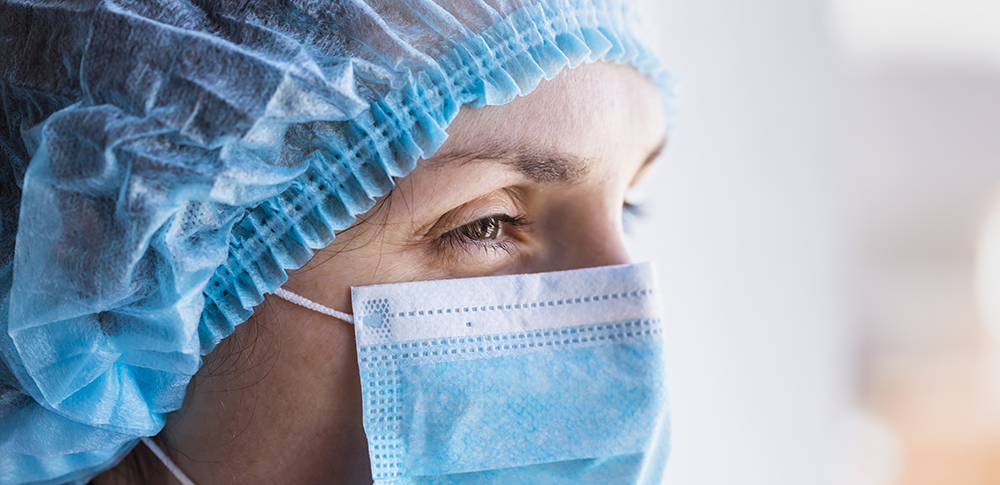 Confronting the Threats of COVID-19
COVID-19 continues to rage throughout the globe. After breaking out in January 2020, it spread across the world, prompting the World Health Organization (WHO) to declare the situation a pandemic on March 11, 2020. Many governments have since taken numerous actions, including restricting entry to their countries, declaring states of emergency, and introducing curfews. We are now well into 2021, but COVID-19 remains a source of immense global anxiety.
"COVID-19 may well be spreading soon in Japan"—Discussions about what we could do, and what we would be expected to do, began at Sysmex as early as the beginning of last year. Under these circumstances, a request was received from the national government via the Japan Association of Clinical Reagents Industries at the end of January 2020.
"Can we ask Sysmex to develop COVID-19 test kits?"
The Japanese government established the Novel Coronavirus Response Headquarters within the Cabinet to prevent infections from spreading and to reduce the severity of the situation. One of their priority measures was to establish a testing system for diagnosing patients.
Because novel infections like COVID-19 are caused by unknown pathogens, no clinical testing was available at the early stage of the outbreak. Accordingly, the National Institute of Infectious Diseases (NIID) established gene testing and prepared a testing system, but it could not keep up with the high demand for testing. It was imperative to build a testing system that involved public health centers, medical institutions, and clinical testing service providers, and to introduce PCR testing kits whose quality was confirmed and had regulatory approval.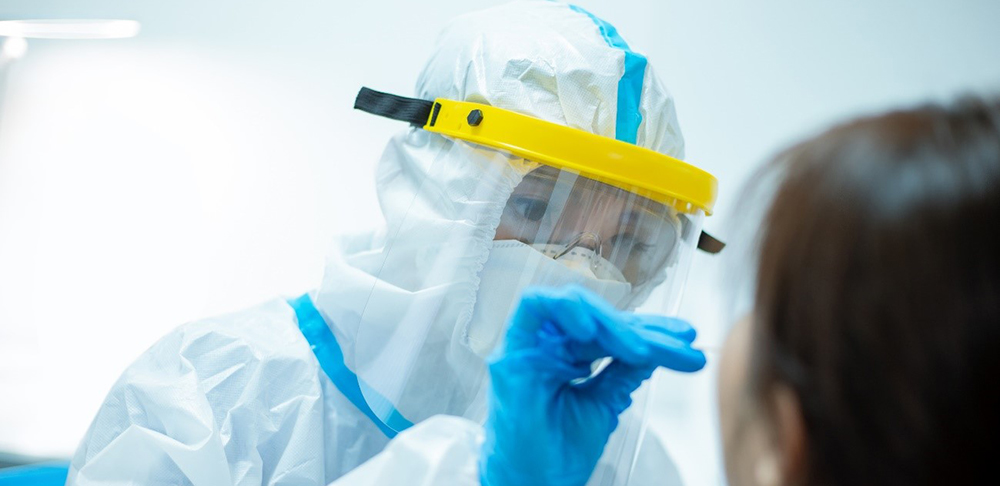 Providing Testing Kit as Soon as Possible
"As a healthcare company, Sysmex has developed products and systems that offer solutions to healthcare challenges, and has delivered them to the world. "We lost no time in launching a project to fulfill our social responsibility, which was the right thing to do," says Executive Vice President Mitsuru Taniguchi of the LS (Life Science)
Division. A pivotal figure behind Sysmex's fight against COVID-19, Taniguchi leads multiple projects.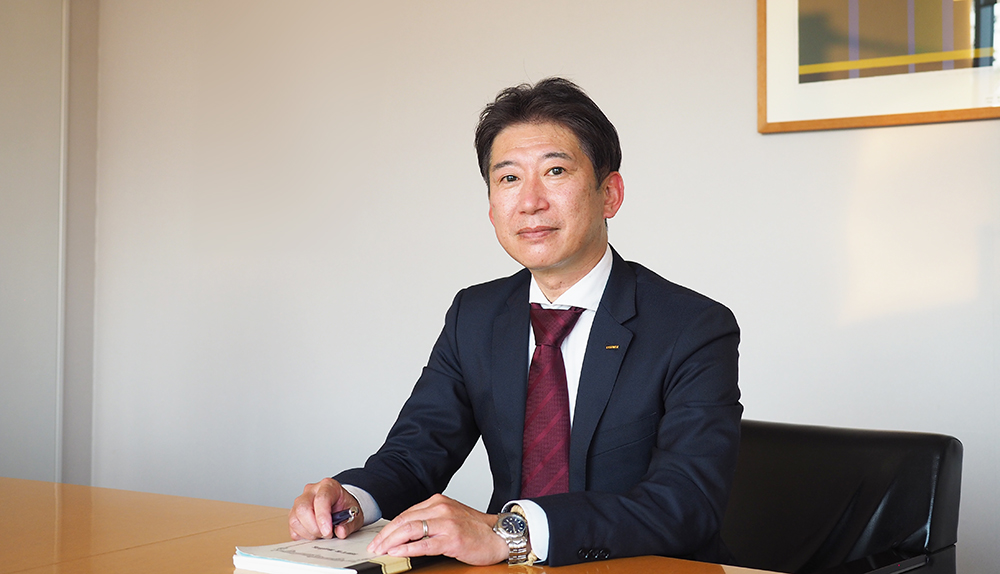 Speed was of paramount importance when testing capacity was critically lacking. Sysmex first considered the possibility of developing testing kits in-house but soon decided to introduce an outsourced alternative in a bid to help rectify the urgent situation as soon as possible. We took notice of a testing kit from BGI Genomics, which had just received regulatory approval in China and was shipping to countries around the world. It was approved by Japanese regulatory authorities as the first COVID-19 testing kit in the country, and deliveries to medical professionals began shortly after.
Normally, it takes more than a year before a new in vitro diagnostics application is approved in Japan. Thanks to the dedication of the Japanese Ministry of Health, Labour and Welfare (MHLW) and the Pharmaceuticals and Medical Devices Agency, this testing kit was approved on March 27, 2020, about two weeks after the application in mid-March. "We needed clinical samples to prepare the data necessary for the application, but, since we are a private company, it was extremely hard to obtain them. So we spoke to MHLW and NIID for repeated negotiations until we finally got them. However, there are many restrictions on transporting COVID-19 clinical samples even if they are inactive samples (no infectivity). Under these circumstances, delivering samples to the R&D base of our company in Kobe as soon as possible was one of the most challenging issues." Taniguchi looked back at that moment. "We were trying everything we could, but infections were spreading quickly. There was barely a moment to take a breath."
Can't Take 'No' for an Answer
His first mission of early introduction of a testing kit was completed, but how Japan should go about building a testing system continued to pose a significant challenge. When the testing demand surged between March and April, many instances were reported around the country where even those with symptoms were not able to get prompt testing. This was also true in Kobe, where Sysmex is based, and testing capacity had already been exceeded. It was around this time when the City of Kobe solicited the help of Sysmex in building a testing system in Kobe.
"Usually, creating a new testing system takes somewhere between six and twelve months. Driven by our mission as a healthcare company, however, there was no way we could say 'no' in such a time of difficulty. We wanted to accomplish this task by any means," recalls Taniguchi. We immediately consulted SRL, Inc. (SRL), an experienced clinical testing service provider, to start talks on the shape their system should take. The framework of a testing system gradually took form, where SRL would support the creation of a testing system, collect samples, and report the results, while Sysmex would take control of administering the PCR testing.
Then in May 2020, the City of Kobe, SRL, and Sysmex signed an agreement concerning the strengthening of a PCR testing system for COVID-19 within the city. Pursuant to the agreement, it was decided to configure a new PCR testing system at the Sysmex BMA Laboratory, Sysmex's clinical testing laboratory in the Kobe Biomedical Innovation Cluster.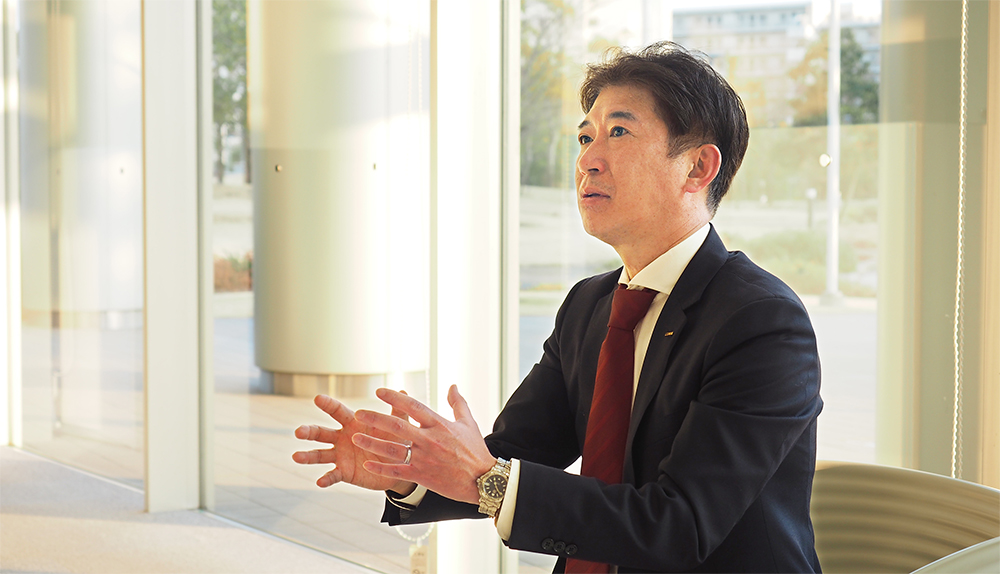 CoviLab Kicked Off Through the Dedication of Sysmex Associates
According to biosafety levels* as defined by the WHO, it was necessary to establish a pretreatment area if PCR testing was to be conducted within the existing laboratory, so this construction was quickly started. Despite the tight schedule, we managed to sort out everything we needed—establishment of testing procedures, preparation of materials, standard operating procedures, development of safety measures, procurement of protective suits, and registration as a sanitary laboratory—within six weeks, with the cooperation of all parties concerned. The first PCR testing facility established through public-private participation, the Kobe COVID-19 PCR Testing Laboratory, "CoviLab," commenced lab assays in June 2020.
* The Laboratory Biosafety Manual published by WHO encourages countries to classify four risk groups of bacteria, viruses, and other infective microorganisms/pathogens according to their relative hazard levels. Each risk group is assigned a different biosafety level, according to which laboratories and facilities that process such samples are classified.
CoviLab's members were joined by other associates who responded to a temporary job opening to support testing operations. They all met at CoviLab immediately to undergo daily training to sustain and improve testing quality. They began by learning about rudimentary knowledge—What are biosafety levels? How should protective suits be worn properly?—before they proceeded to acquire practical skills.
"I was feeling anxious about the lack of PCR testing back then. I just wanted to use my experience to help and responded to the offer." "I felt I had to rise to the challenge with the hope that doing so would be of some service to the world and provide peace of mind." Burning with a desire to contribute, they took up the challenge of performing PCR testing at CoviLab, which impressed Taniguchi profoundly: "Acting from a sense of responsibility, every one of them is giving their all. When we started in June, the first wave of infections was waning, but then the second and third waves came around August and the year-end, respectively. They must have felt that they had reached the limits of their energy and stamina, but they diligently tended to their work and kept trying. They have nothing but my deepest gratitude."

All members of the team united as one to keep CoviLab going. When they had more samples than usual, they rearranged testing schedules and adjusted work shifts, and invited helping hands from both within and outside the company. To show his appreciation for their hard work, Taniguchi visited the lab every weekend with a supply of provisions. "It's so exhausting to keep running without an end in sight, but I believe that this is the reality at every medical front in Japan. We just keep on doing whatever we can for the benefit of medical professionals," said Taniguchi as he renewed his determination.
When they commenced lab assay, they were barely able to test 50 samples per day. With the members honing their skills steadily however, they can now handle up to 300 samples per day. Furthermore, in anticipation of further growth in demand, they are planning to expand the CoviLab while constantly upgrading the testing system as they attend to their duties day in and day out.

Solving Issues by Taking the Perspective of Medical Professionals
Besides the introduction/sales of COVID-19 test kits and the building of a testing system, Sysmex has been involved in a wide range of initiatives to confront COVID-19.
One such initiative is the contribution to the enhancement of anti-COVID-19 measures through continuous analysis of testing data at CoviLab. In more concrete terms, they are trying to increase the efficiency of such measures by analyzing the number of tests per month and the rate of positive test results by clients, e.g., governments, medical institutions, etc. September 2020 saw the release of an inactivation reagent that reduces the infectiousness of viruses in samples, which was being developed to make the testing process more efficient. This innovative product made it possible to bypass the sample inactivation process at testing facilities, reducing the time for testing 50 samples from six to four hours on average. At present, the inactivation reagent is being rapidly introduced to various testing facilities, thus reducing the workload and enhancing the safety of medical professionals.
At CoviLab, they put an automated testing robot to use. To further increase testing efficiency and address labor shortages, they are also developing a fully automated PCR testing robot system in collaboration with Kawasaki Heavy Industries, Ltd. and Medicaroid Corporation. Other initiatives to address social issues include in-house development of PCR testing kits, and the development of antigen test reagents and test reagents that predict the risk of COVID-19 cases worsening and assist treatment monitoring, as well as having such products approved by regulatory authorities and covered by insurance, and the development and realization of antibody test reagents for research.
Having led these forward-looking initiatives, Taniguchi says he now feels even more connected with Sysmex's social mission: "We take great pride in that what we are doing is contributing to healthcare. Having put myself in the shoes of customers, in this case, those who perform testing, I was able to feel the difficulties that clinical technologists and medical professionals experience every day. I will be sure to use the lessons learned from gaining hands-on experience with the challenges of future product development, in the hope of solving more of these challenges."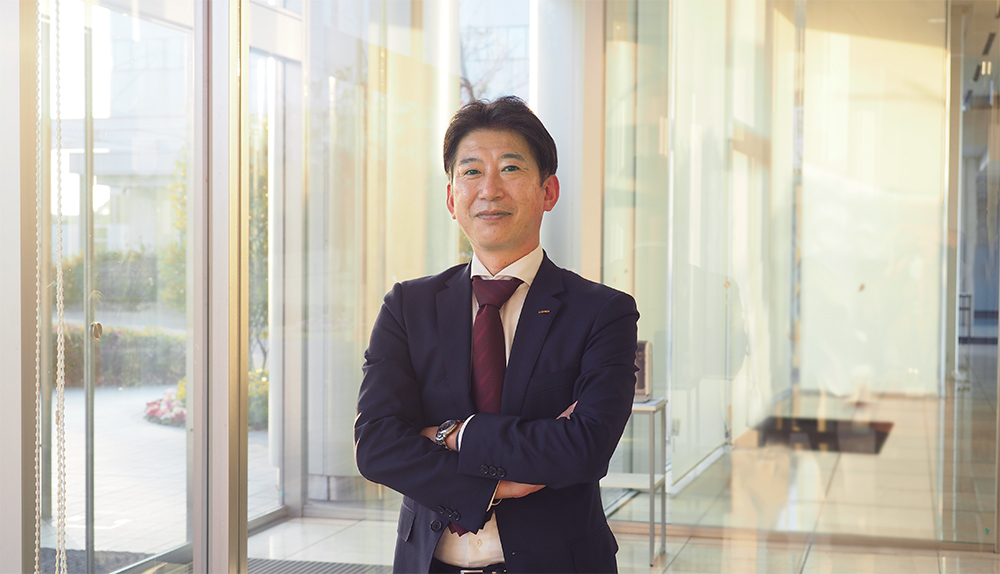 Testing, vaccines, and remedies—these are said to be the "three sacred treasures" for controlling pandemics. "COVID-19 has made us realize that we—a provider of IVD products—are the ones that must spearhead this fight. In whatever situations we find ourselves, we aspire to be a company that keeps challenging itself. We will not fear making changes, and we will continue to think flexibly to initiate change and adapt to new environments. It is with this mindset that we will continue to create new value that the world needs."
Amid the unprecedented crisis of the COVID-19 pandemic, Sysmex has remained true to its mission as a healthcare company. Our quest will continue as we lead the IVD market into the future.
Information contained in the stories is current as of the date of the announcement,
but may be subject to change without prior notice.