Sysmex Corporation (HQ: Kobe, Japan; Chairman and CEO: Hisashi Ietsugu) has recently formulated the Sysmex Declaration of a Healthy Company, "United In Sound Health".
The Sysmex Group regards the promotion of a healthy company as a management issue so that our employees, who are the foundation of practicing our corporate philosophy of conduct, will have fulfilling lives both physically and mentally.
We have formulated this declaration of the healthy company to further accelerate the development of measures such as health and safety activities, health promotion, and support for work-life balance.
In the future, we will continue to implement health promotion measures in line with materiality and develop workplace environments that respect diversity, with the aim of creating more attractive workplaces.
We will contribute to society through our business activities as a healthcare company by promoting the healthy company on a global scale and by making full use of the abilities of all employees.
Sysmex declaration of a Healthy Company: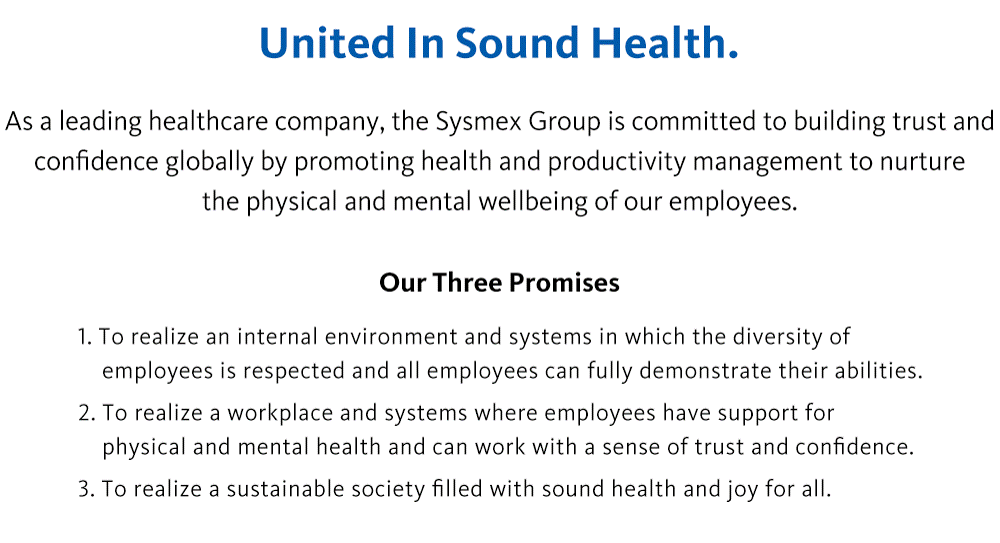 Materiality Issues to Be Prioritized: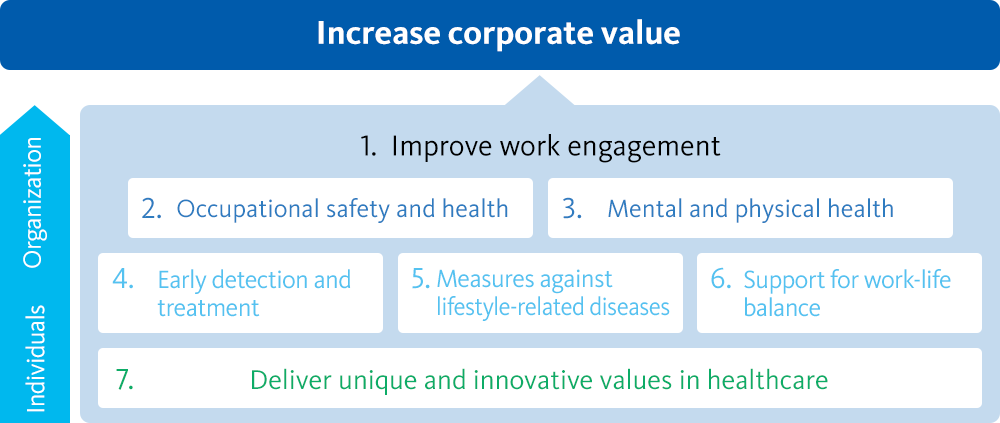 Information contained in the topics is current as of the date of the announcement,
but may be subject to change without prior notice.