Sysmex Corporation (HQ: Kobe, Japan; Chairman and CEO: Hisashi Ietsugu) received the Integrated Reporting Encouragement Prize in the 6th WICI Japan Award for Excellence in Integrated Reporting. This is the first time that Sysmex has won this award.
The WICI Japan Award for Excellence in Integrated Reporting was established in 2013 by WICI Japan, the Japanese arm of the World Intellectual Capital/Assets Initiative (WICI), in response to the spread of integrated reporting as encouraged by the International Integrated Reporting Council (IIRC), which strives to improve the sustainability of business entities and society and seeks to enhance communication between businesses and their stakeholders through clear and concise business reporting.

In the 6th WICI Japan Award for Excellence in Integrated Reporting in 2018, of the integrated reports published by the 300 companies with the highest market capitalization listed on the First Section of the Tokyo Stock Exchange and other companies, companies are selected to receive a Grand Prize, four Excellent Prizes and two Encouragement Prizes.

WICI Japan's comments note that "The Sysmex 2018 Report (Integrated Report) reports precisely and in its own unique way the Company's status regarding corporate activities and value creation efforts."

Going forward, Sysmex will continue working to disclose useful financial and non-financial information to enhance stakeholders' understanding of the Company's medium- to long-term value-creation activities.


Related URLs

- Sysmex Report 2018 (Integrated Report):
https://www.sysmex.co.jp/en/ir/library/annual-reports/index.html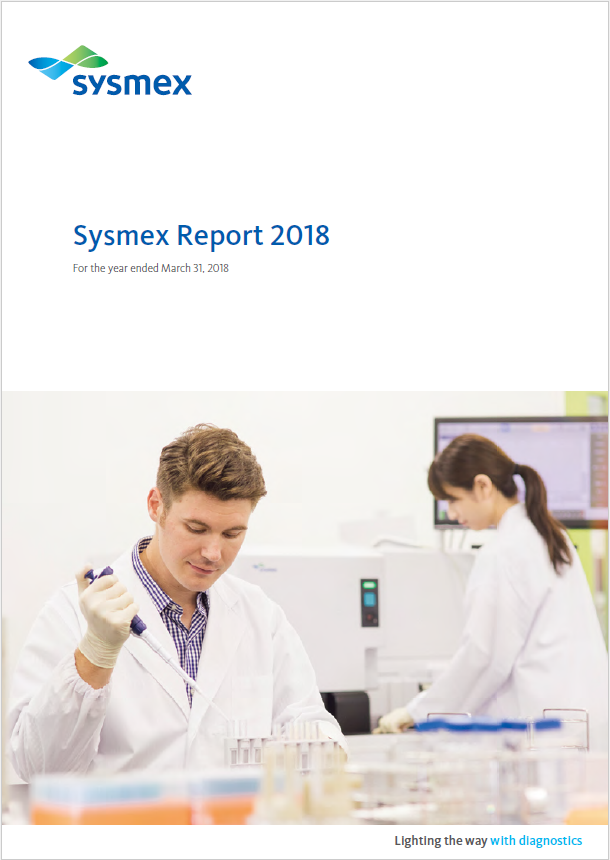 - WICI Japan website:
http://www.wici-global.com/

Information contained in the press release is current as of the date of the announcement,
but may be subject to change without prior notice.