Since first moving into overseas markets in the 1970s, Sysmex has worked to globalize its sales, service and support, building a structure to deliver high-quality products and services in more than 190 countries and regions around the world.

In North America, Sysmex has developed operations centered on the hematology field through Sysmex America, its regional headquarters for the Americas. In 2013, Sysmex America introduced an online network, taking a lead over other regions in setting up a virtual training studio from which to distribute educational content to customers in real time. This approach has enabled the company to efficiently deliver high-quality services suited to a region where medical institutions are spread across a huge area. These efforts to provide distinctive services that meet customer needs have earned Sysmex America a No. 1 rating for customer satisfaction in the United States for many years.*

Meanwhile, the market for hematology products targeting small and medium-sized facilities is expected to grow, and the company is expanding its business portfolio into urinalysis and other fields. Given this background, the company faced an urgent need to expand the capacity of its training facility to meet the expected growth in demand for virtual training over the medium to long term.

Sysmex America's virtual training model, called Virtual Instructor-Led Training, or VILT, comprises a combination of lectures by specialists and practical training, in which participants learn operating methods through demonstrations using actual equipment. Customers can participate in lectures from remote locations, using terminals installed in their laboratories. An interactive chat function enables participants to converse with the lecturer and ask questions in real time so they can get as much out of a lecture as they would in a classroom, but without having to travel from their laboratories. In addition to the management personnel at healthcare facilities and laboratories that use Sysmex products, courses can be taken multiple times by all staff involved in testing, helping them to quickly gain and maintain expertise on Sysmex instruments and their operation, increasing the quality of testing.

In the past, Sysmex America conducted training at several locations in the United States—for customers and its own technical staff. These locations have now been combined into one and expanded in the newly opened Center for Learning. CFL is located in Vernon Hills, Illinois, approximately five minutes by car from Sysmex America's headquarters. Equipped with seven virtual training studios that have a state-of-the-art simultaneous relay system using broadband connections, CFL also has classrooms for on-site training and meeting spaces. The current expansion approximately doubles the number of people Sysmex America can provide training, including those undergoing on-site training. With future growth emanate, additional studios can be put in to use to reach triple the number of customers as they reach today.


By integrating on-site and virtual training functionality both for customers and its own technical staff, Sysmex America will reinforce the synergy in service operations that will enable CFL to be an even more efficient training location.


Going forward, CFL will also be effectively utilized as a shared infrastructure for the development of training content for other countries and regions, in addition to North America.


The Sysmex Group will continue to provide unique services and support tailored to regional characteristics and needs in the future, instilling trust and confidence in customers through enhanced testing quality.
Overview of the New Facility
| | | |
| --- | --- | --- |
| | Name: | Center for Learning |
| | Location: | 1011 Woodlands Parkway, Vernon Hills, IL |
| | Target markets: | United States, Canada |
| | Total area: | approx. 9,023 square meters |
| | Opening: | July 2018 |
Exterior and Interior Views of the Facility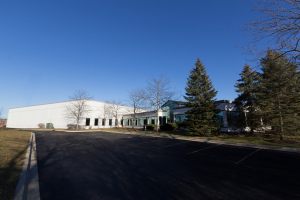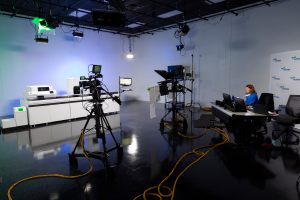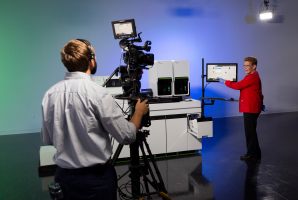 Terminology
| | | |
| --- | --- | --- |
| | * | According to IMV ServiceTrak,™ a survey on hematology conducted by US survey company IMV, Sysmex earns highest customer satisfaction rating for the past 12 years for "Overall Service Performance." |