Sysmex Corporation (HQ: Kobe, Japan; Chairman and CEO: Hisashi Ietsugu) has decided to expand its U.S. reagent factory to meet future demand growth for reagents in the Americas.
The Sysmex Group ensures a stable supply of reagents to its customers around the world by manufacturing reagents at two factories in Japan and seven factories in six countries overseas.
Sysmex has been responding to global increases in demand by reinforcing its reagent supply structure. In 2012, Sysmex expanded its production capacity at the Ono Factory, which manufactures reagents for Japan and some overseas markets and at Jinan Factory in China. We expanded the capacity at our reagent factory in Singapore in 2014 and in Germany in 2015.
In response to increasing sales and anticipated demand increases in the Americas, Sysmex has also decided to upgrade and expand its reagent factory in the United States.
The reagent factory, located in a northwest suburb of Chicago, Illinois, will increase its capacity by 1.6 times. The expansion also aims to expand the types of reagents produced, and to ensure manufacturing that is environmentally friendly, high quality, and efficient.
Construction to expand the factory will be conducted in stages. The initial stage, which is scheduled to become operational in September 2016, will be achieved through a new manufacturing area. The entire factory, including the existing portion, will be retooled by June 2017, thereby reinforcing the supply structure for the the Americas region.
Going forward, Sysmex will continue providing a stable supply of high quality products to its customers as it aims to contribute to the health of people around the world.
Reagent Factory Overview
Location:
Mundelein, Illinois, United States
Total investment:
Approx. USD 23.0 million
Operational start (Planned)
June 30, 2017
Products to be manufactured:
Hematology and Urinalysis reagents
Artist's conception of the completed factory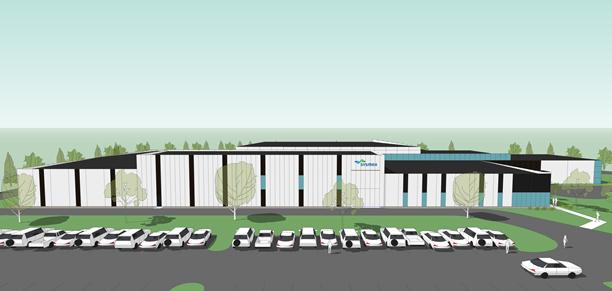 Information contained in the press release is current as of the date of the announcement,
but may be subject to change without prior notice.