Sysmex Corporation (HQ: Kobe, Japan; Chairman and CEO: Hisashi Ietsugu) plans to expand its reagent factories in Germany and Singapore, ensuring a system to provide a stable supply of reagents. This expansion is in response to anticipated demand increases in line with economic growth in emerging markets in regions such as Africa, the Middle East, Russia and Southeast Asia, as well as an increase in the market share in advanced countries.
Populations are expected to continue to rise in emerging markets, centered on Africa, the Middle East, Russia and Southeast Asia. Given this trend, as well as rapid rates of economic growth and ongoing efforts to enhance healthcare infrastructure, healthcare needs in these regions are increasing.
To provide a stable supply of products to its customers worldwide, Sysmex Group operates two reagent factories in Japan, as well as seven overseas reagent factories.
In 2012, Sysmex responded to a sharp increase in demand in the Chinese market by enhancing its reagent production facility in Jinan, approximately quintupling its capacity. In the same year, the Company also increased capacity by around 50% at its Ono Factory, which produces hematology reagents for sale in Japan and some overseas regions. In these ways, Sysmex is strengthening the creation of a global structure to provide reagents.
The decision to expand production capacity at Sysmex's reagent factories in Germany and Singapore is in response to growing reagent demand as the Company's sales regions and share of sales in emerging markets increase.
During this reagent factory expansion, Sysmex will prioritize efforts to take the local environment into account, ensure high manufacturing quality and efficiency, and allow for future product additions. The factory expansions will take place in stages, eventually augmenting the German factory to 1.5 times its previous capacity and tripling capacity at the reagent factory in Singapore.
Going forward, to provide products to customers throughout the world in a stable manner Sysmex will rapidly expand its manufacturing structure to keep pace with regional market conditions and growth levels.
Overview of Reagent Factories
Completed Factories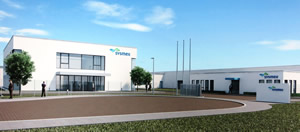 Reagent factory in Germany
(artist's depiction)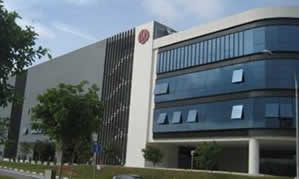 Building where reagent factory
in Singapore will be located
Information contained in the press release is current as of the date of the announcement,
but may be subject to change without prior notice.