Press Releases


Jun. 27, 2017
Sysmex Expands XN-Series Product Lineup in the Hematology Field
-Achieving Further Productivity Improvements in Hematology Testing Through Footprint Reduction-
Sysmex Corporation (HQ: Kobe, Japan; Chairman and CEO: Hisashi Ietsugu) is expanding its product lineup for the hematology field in the Automated Hematology Analyzer XN-Series. Sysmex will globally launch the new products XN-9100, XN-3100 and XN-1500, as well as the Automated Hematology Slide Preparation Unit SP-50.
Global demand for testing is increasing each year, evidenced by evermore sophisticated healthcare in advanced countries and the establishment of healthcare infrastructure in emerging markets. In tandem with this demand, there exists a growing need for automated system products that boost productivity in line with facility characteristics, including laboratory scale, the number of tests processed, and the number of clinical laboratory technologists.

Sysmex has adopted a modular concept with its Automated Hematology Analyzer XN-Series, which launched in 2011. This concept enables Sysmex to propose a solution that conforms to the environments of customer facilities by combining products, such as hematology analyzers, slide preparation units and peripheral equipment.

Sysmex is embarking on its global launch of a new lineup of products in the XN-Series—the XN-9100, XN-3100 and XN-1500—as well as the Automated Hematology Slide Preparation Unit SP-50.

With the new XN-Series, a shorter transport line makes for a smaller system footprint. The SP-50 is also more compact, occupying only around 60% of the footprint compared to current instruments. Furthermore, using a concentrated reagent system, which is optional on the SP-50, substantially reduces the frequency of reagent replacement, which can boost operating efficiency and save reagent storage space.

On the XN-9100, in addition to the shorter transport line, we have augmented the number of instruments per line and increased the sample processing capacity. These improvements contribute to more efficient hematology testing at university hospitals, commercial labs and other large-scale facilities.

Adding the XN-3100 and the XN-1500 to the product lineup enables us to respond to the diverse needs of customers at medium-scale facilities.

As a frontrunner in this field, Sysmex continues to actively incorporate advanced technologies. We also aim to provide new value through ongoing R&D initiatives.

New Product Overview

Name:
Automated Hematology Analyzer XN-Series
Product names:
XN-9100, XN-3100, XN-1500
Target market:
All regions
Launch (Japan):
June 2017; to be launched successively in individual countries after
receiving regulatory approval
Name:

Automated Hematology Slide Preparation Unit SP-50

Target market:
All regions
Launch (Japan):
June 2017; to be launched successively in individual countries after
receiving regulatory approval
Product Photos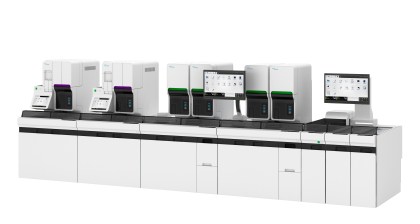 Automated Hematology Analyzer XN-Series
XN-9100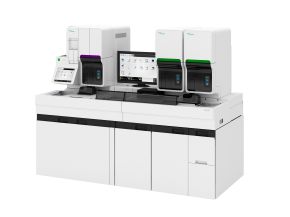 Automated Hematology Analyzer XN-Series
XN-3100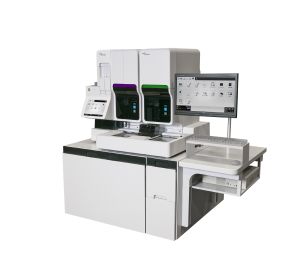 Automated Hematology Analyzer XN-Series
XN-1500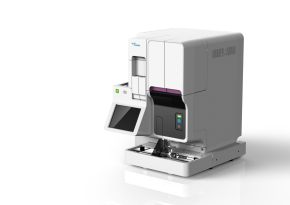 Automated Hematology Slide Preparation Unit SP-50