Press Releases


Mar. 26, 2015
Sysmex to Establish the Global Communication Center as a Place to Facilitate Unfettered Communication and Prompt Ideas
Sysmex Corporation (HQ: Kobe, Japan; Chairman and CEO: Hisashi Ietsugu) announces its intention to open the Global Communication Center as a place to encourage further growth by facilitating unfettered communication and prompting ideas.
The healthcare market promises ongoing growth globally, driven by graying populations in advanced countries and efforts in emerging markets to expand their healthcare infrastructures in line with population increases and economic development.
Sysmex conducts its business on a global basis, with operations in 38 countries around the world. Group employees number more than 7,000, more than 50% of whom are overseas.
Given this background, to realize the mission of "Shaping the advancement of healthcare," as stated in the Sysmex Way, the corporate philosophy for the Sysmex Group, we recognize the need to share a variety of internal and external values and knowledge. Generating new value is also of upmost importance.

To achieve these aims, Sysmex will open the Global Communication Center in Okuike, Ashiya, Hyogo Prefecture, in April 2015.
Set in lush natural surroundings that provide a break from everyday routines, the Global Communication Center aims to stimulate the free expression of ideas and encourage open communication through conversation, dialogue and discussion; and the center is equipped with various facilities with these goals in mind. Through communication, we intend to encourage the mutual sharing of values and foster new insights that will lead to new values and deepen cultural awareness through the joining of creative forces.
At the center, we plan to conduct training for employees based on Sysmex's human resource development system, in addition to cross-divisional study sessions and joint retreats for global personnel. We also plan to invite people from outside the Company with a diverse range of values to the center, as to enhance communication and promote mutual understanding.

The mission stated in the Sysmex Way, the corporate philosophy for the Sysmex Group, is "Shaping the advancement of healthcare." In keeping with this mission, we aim to contribute to the health of people around the world by creating new value.


Outline of the Global Communication Center

Name:

Global Communication Center

Location:

41-1 Okuike Minami-cho, Ashiya, Hyogo Prefecture

Site area:
33,399 ㎡
Floor space:
2,914 ㎡
Start of operations:
April 2015
Facilities:
Training room, conference room, collaboration space, theater room, lodging facilities, cafeteria, etc.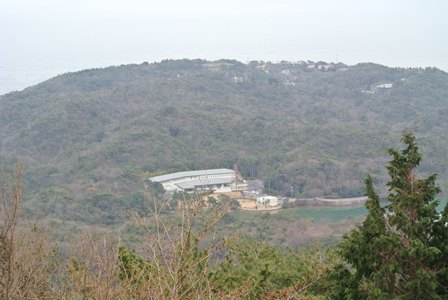 Global Communication Center (Okuike, Ashiya, Hyogo Prefecture)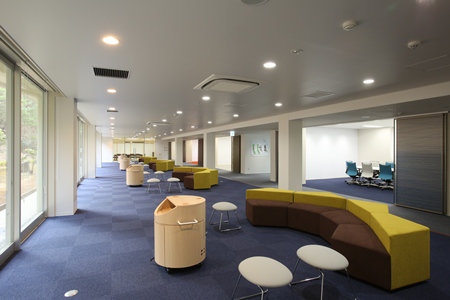 Collaboration space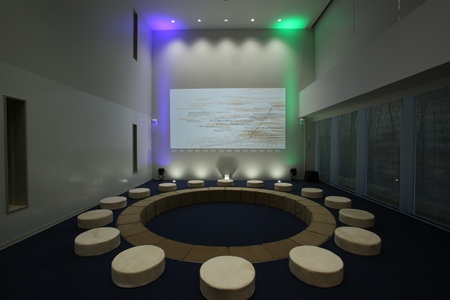 Theater room